Before a flight to every sunny destination, there is a whole lot of packing that needs to occur. One important element is the travel skincare you take with you to ensure your skin is healthy, glowing and hydrated during the flight, holiday itself, and upon your return. "I would advise keeping your summer skincare routine simple, especially if you are travelling without a checked bag," says skincare expert, Dr. Jennifer Owens, at The Glow Clinic. "You do not need to be weighed down with lots of products."
So, what do you need to do to ensure your summer skincare routine is working well for you? Below, two experts share their tips.
How to look after your skin on a flight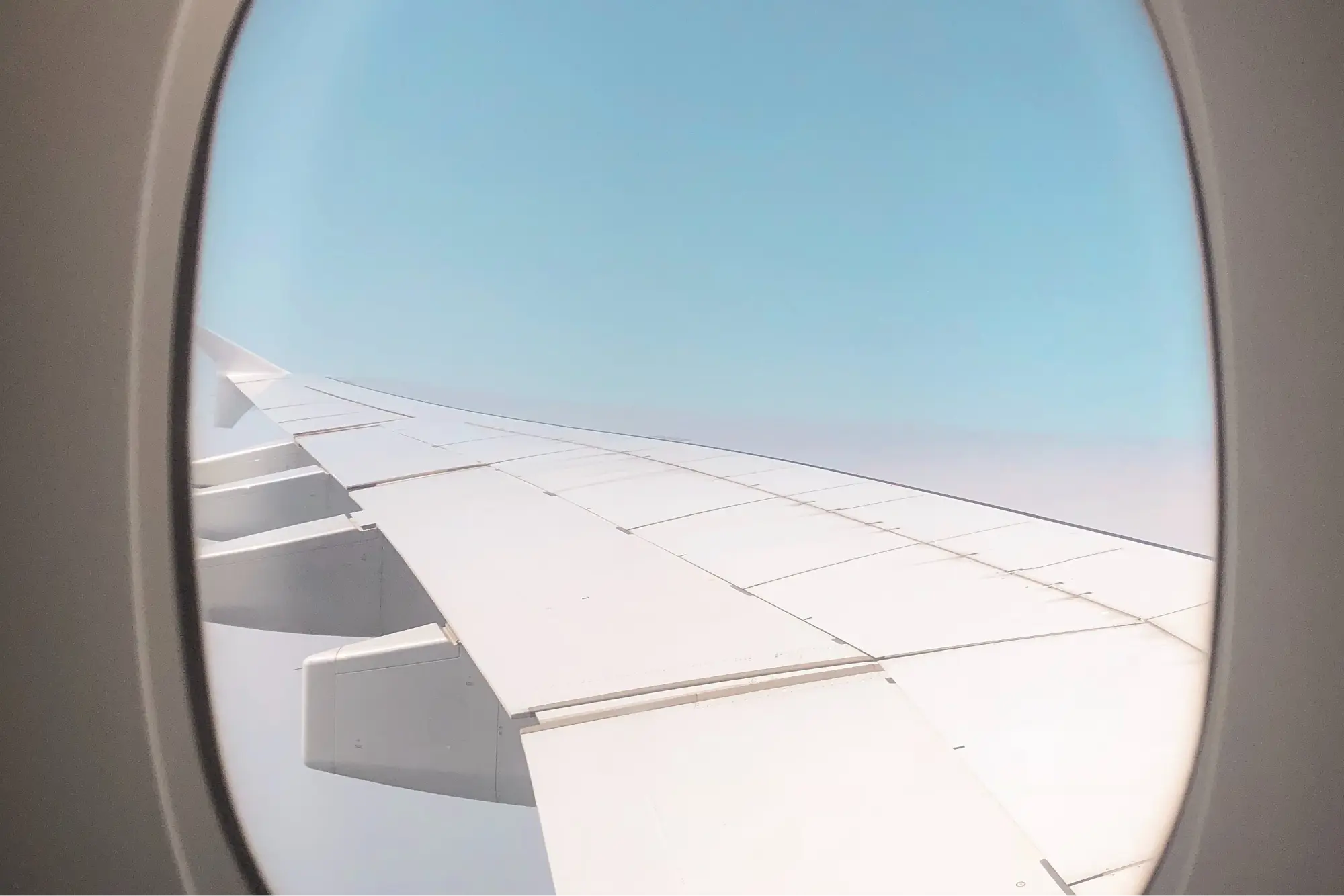 From dry and recycled air to increased bacteria, anyone who has set foot on a plane will know that the skin does not always react well. "During flights, we are exposed to consistent air conditioning and filtering, which means that the air we are surrounded by and breathe in, is very dry," explains aesthetic doctor, Dr. Sophie Shotter. "This means we dehydrate significantly during a flight, both internally and also on the surface." Often, we land with much drier skin than we set off, with the most noticeable area being our lips.
To remedy this, Dr. Shotter advises drinking lots of water on the flight, and complementing your intake with hydrating supplements, taken a month or so before the flight to ensure the skin can hold its water better. "I like to take collagen and hyaluronic acid supplements," she says.
Pre-flight, apply a hyaluronic acid serum to the skin, and layer with a ceramide and lipid-based cream, says Dr. Shotter, to "help decrease transepidermal water loss". "Do not forget to use an eye cream as the delicate skin in this area will dehydrate quickly." Dr. Owens also adds that a sunscreen is key to protect skin against the stronger UV rays above the clouds.
While you are on the flight, do not be scared to treat your skin to skincare, especially if you are flying long haul. With lots of travel size skincare on the market, essentials to include in your on-flight kit include a face mist to hydrate, a lip balm and any moisturising products, both experts agree. For longer flights, hydrating sheet masks are an excellent way to moisturise and prevent irritation.
Summer skin essentials
"'SPF 50 and reapply' is my mantra for summer, but I would also always invest in a hat or two," says Dr. Owens. "If you are spending any amount of time in the sun, I would always recommend you wear a hat." In particular, you might want to choose a hat that has built-in UV protection, providing a reliable way to protect the skin and scalp from the sun. Antioxidants are also excellent ingredients to incorporate into your routine as they protect your skin on a cellular level, advises Dr. Shotter. "They help to fight free radicals in the skin and decrease the damage the environment and sun do to our skin. A good vitamin C will also amplify the effect of your sunscreen by around four-fold." It also works to prevent dark spots and discolouration.
"For breakout-prone skins, I also advise a good, but gentle, exfoliant, using a little salicylic acid to help prevent pores getting congested when sweating and applying sunscreen frequently," says Dr. Owens. "Hydration is also key, a water spritz should be a part of everyone's kit, as should a hydrating serum." You should also ensure you have a good cleanser in your luggage to remove make-up and the day's grime.
What to avoid? "Anything with fragrance as perfume can sensitise your skin to the sun," says Dr. Owens. "An antioxidant serum, a good sunscreen and a light moisturiser, and you are set!"
What to look for in an SPF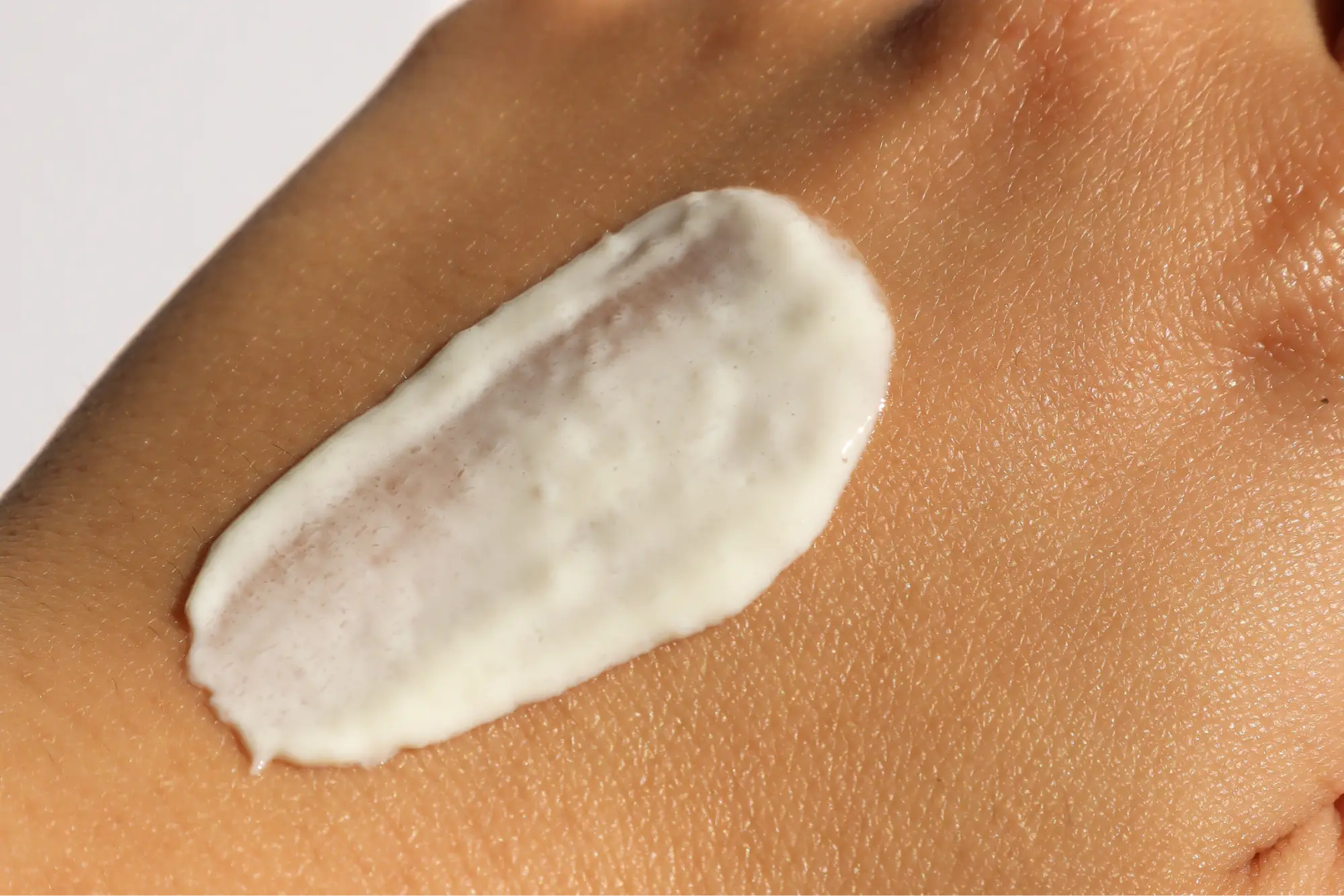 Of course, one of the most important products to pack for healthy summer skin is an SPF, and both experts advocate using a broad spectrum SPF 50 to comprehensively protect against both UVA and UVB rays. "When it comes to choosing one, it depends on what you will be up to on your holidays, as well as what kind of skin you have," Dr. Owens says. "For surfers and watersports enthusiasts, my go-to is the Obagi Sunshield Matte, which has amazing protection and stays put better than most sunscreens, essential if you cannot wear a hat. For oily skins and men, the PCA Skin Weightless Protection blends into your skin as if you do not have anything on. And a personal favourite is Intradermatology's Synergy6, which offers protection of up to six hours and feels nice, light and non-comedogenic."
Summer skin flare-ups
"A lot of skin issues, like rosacea, melasma and pigmentation, can flare up during the summer," says Dr. Shotter. "Others, like acne and psoriasis, often get a little better. My advice is to make sure you have a good skincare regime from a trusted professional, which you know works for your skin, and be religious with that in the lead up to summer. Having a healthy and balanced barrier is key for the summer months."
For melasma, your skincare professional may advise using tranexamic acid prescription tablets over the summer months to minimise new pigmentation forming, Dr. Shotter says, while those who suffer from rosacea will be advised to use calming and soothing ingredients. "Minimise your sun exposure, if you know that sun is a trigger for your skin condition, do not get too much of it!" she says. Whatever your skin type, you should reapply sunscreen throughout the day.
How to deal with sunburn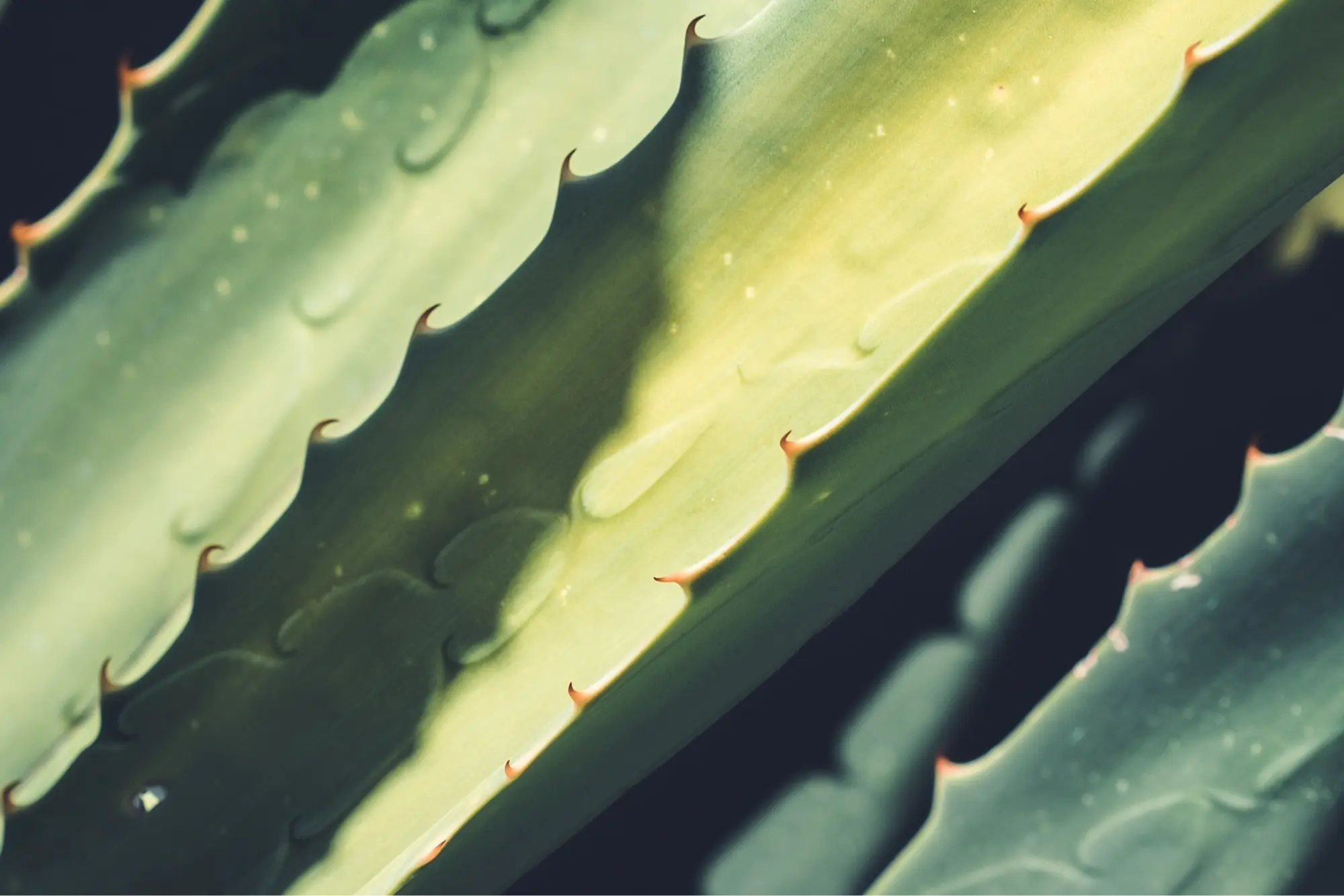 If the worst (for your skin) does happen, it is essential to deal with sunburn effectively. Your first port of call is to avoid any further sun exposure and ensure skin is physically protected from the sun with clothes and hats, if possible, stay out of the sun altogether. "Then you need to focus on keeping the skin cool," says Dr. Owens. "Stay out of the heat and apply aloe vera that has been kept in the fridge a few times a day. Cold showers, baths or even ice packs can also be used if the skin is still feeling hot."
She recommends forgoing exercise to prevent skin heating up from the inside, and drinking plenty of water. "Consider taking some ibuprofen to reduce swelling, redness and discomfort," she adds. "And if there is any blistering or bubbles, you may want to seek a doctor's opinion as this means you have a second-degree burn at least. Do not try to pop any of the blisters, let them heal by themselves."