The start of a new season is always a perfect time to recalibrate, check in with ourselves and refresh our routines, in whatever way feels natural to us. When it comes to our skin, the transition into autumn means a refresh on the skincare we use, alongside the treatments we are opting for. The aim is always fresh, healthy and glowing skin, and this raft of high-tech, safe and non-invasive treatments will help you achieve just that.
Broadband Light BBL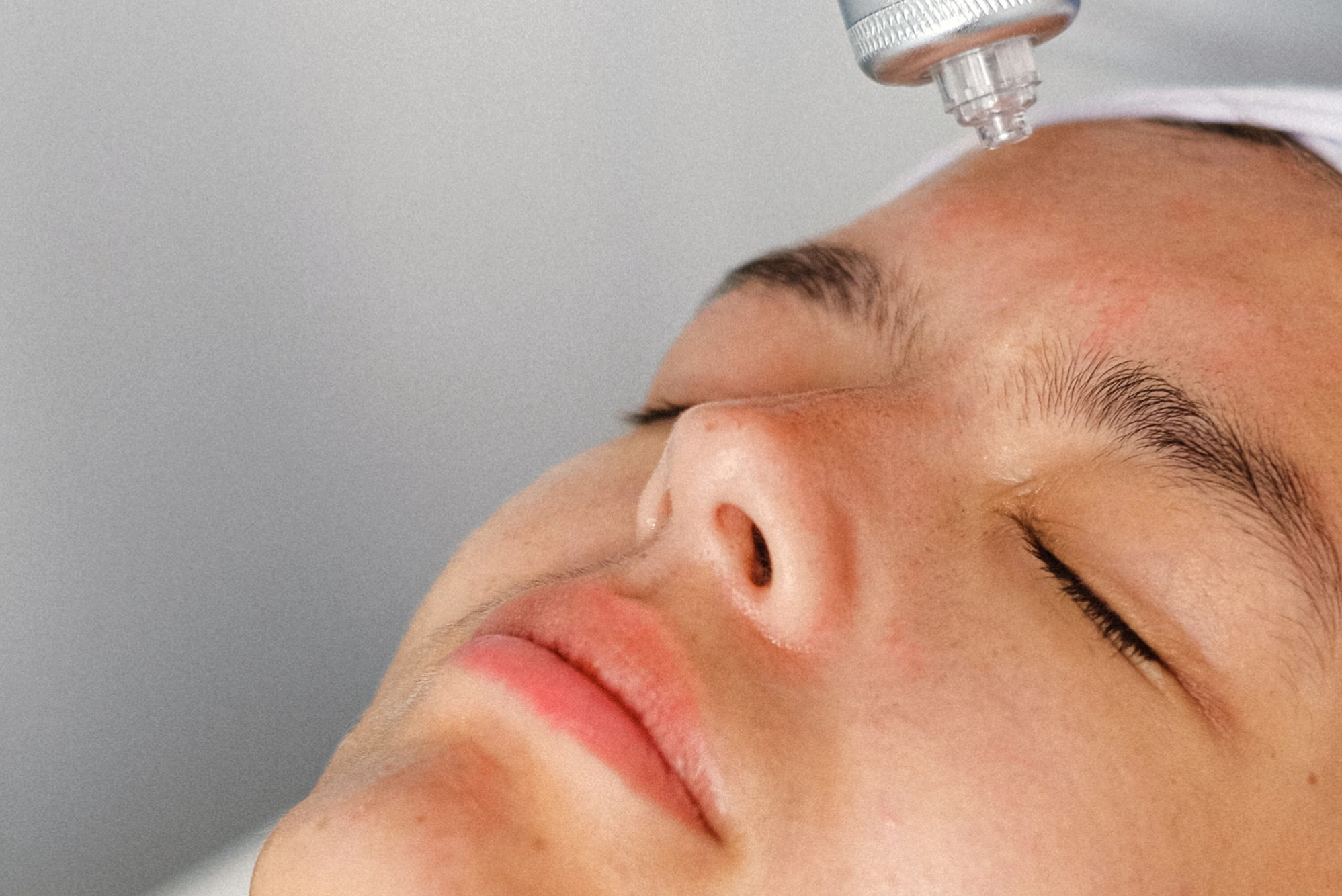 "Melasma is probably the most common thing that we're going to be seeing in the clinic at the end of summer, everyone's pigmentation comes out due to the sun," says Dr. Maryam Zamani. "BBL – or Broadband Light is a souped-up IPL treatment that can be used on the face and body." Like bright flashes of light, it targets pigmentation, broken capillaries and blood vessels and can be used on both face and body.
Discomfort: 2/5
Length of treatment: 30 mins
Downtime: Potentially swelling, redness and heat.
Price range: $
Endolift
An excellent energy-based treatment, Endolift fills the gap between surgical and non-surgical lower face tightening. "The treatment involves delivering energy to the lower face through a micro-fine optic laser (as thin as a strand of hair), which, depending on the settings, can address both skin laxity or excess fat, or both together," explains Dr. Nina Bal, of one of the treatments she has offered in clinic since 2021. "The energy delivered stimulates collagen production in the deeper layers of the skin, which is a step-up from topical laser treatments which claim to do this."
A gamechanger for younger patients with early jowls or those who do not want dermal fillers, it is also a great "lunchtime" treatment, as afterwards there is no downtime, including redness or peeling.
Discomfort: 2/5
Length of treatment: 1 hour
Downtime: None
Price range: $$
Sofwave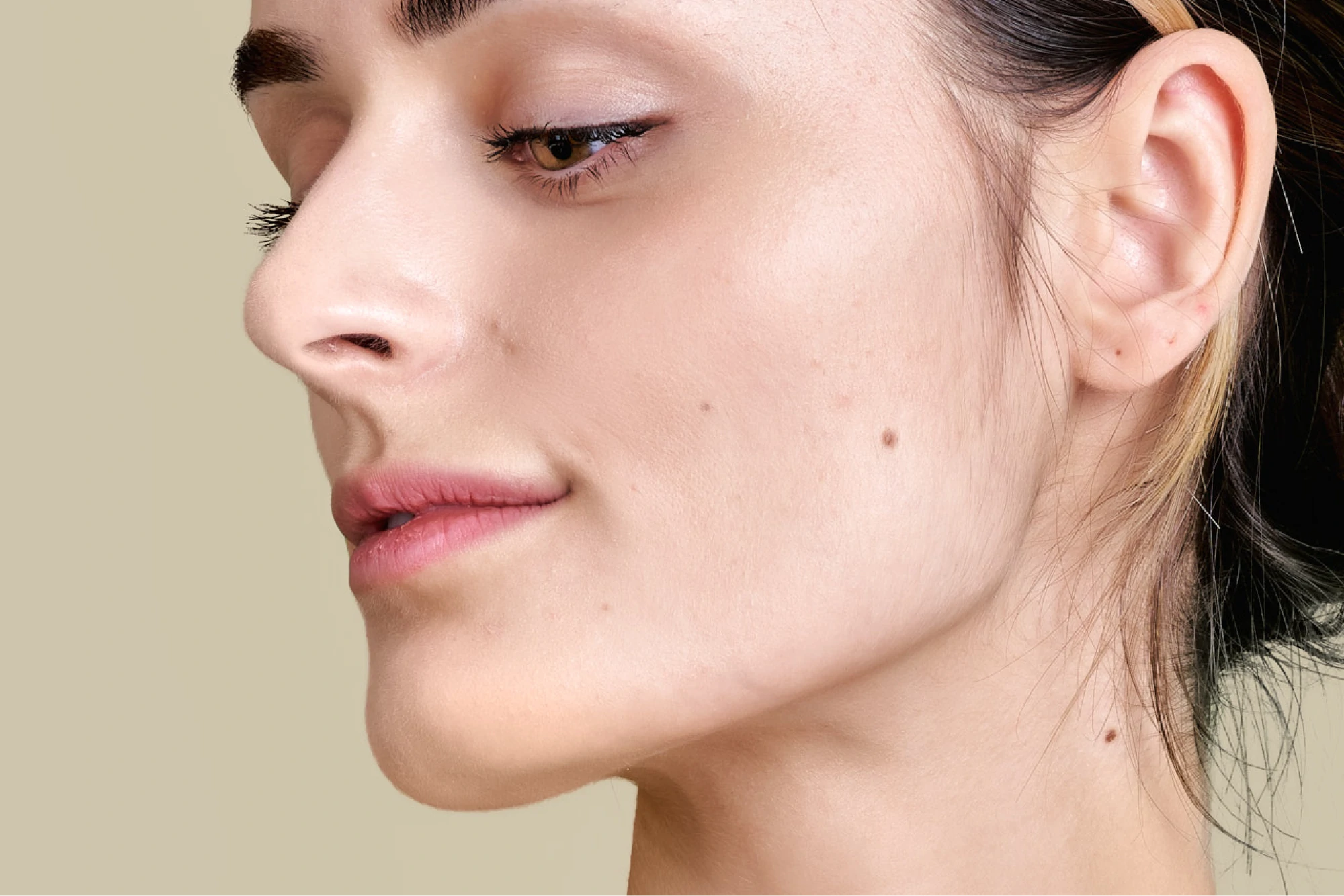 Increasingly popular in clinics nationwide, Sofwave is another FDA-cleared collagen-boosting treatment which utilises next-generation ultrasound technology to treat fine lines and wrinkles, as well as a lack of firmness or sagging. Dr. Bal says it is a great preventative treatment for younger patients who want to maintain skin health and elastin levels, plus it's good for "lifting and addressing skin crepeing of the neck".
Discomfort: 1/5
Length of treatment: 15 - 45 minutes
Downtime: None
Price range: $$
Platelet-rich Plasma (PRP) Therapy
PRP is a popular technique to stimulate collagen and elastin production, boost luminosity and soften signs of ageing, such as fine lines and wrinkles. It involves taking blood from a patient, which is then put through a machine that separates the platelets from the rest of the blood, and is subsequently injected back into the skin.
At Jason Diamond's The Diamond Face Institute in Los Angeles, Tammy Goodarzi combines it with a number of other skin therapy modalities to rejuvenate and restore the skin. "We combine it with light laser resurfacing using various in-house lasers, microneedling and collagen infusion for a treatment that restores youth and a glow like you've ever seen," she says. "The best part is that your own body is doing most of the leg work, as we use the bio-regenerative properties to repair, restore and stimulate collagen production."
Discomfort: 4/5
Length of treatment: 30 - 45 minutes
Downtime: Up to a week
Price range: $$$
Radiofrequency and Microneedling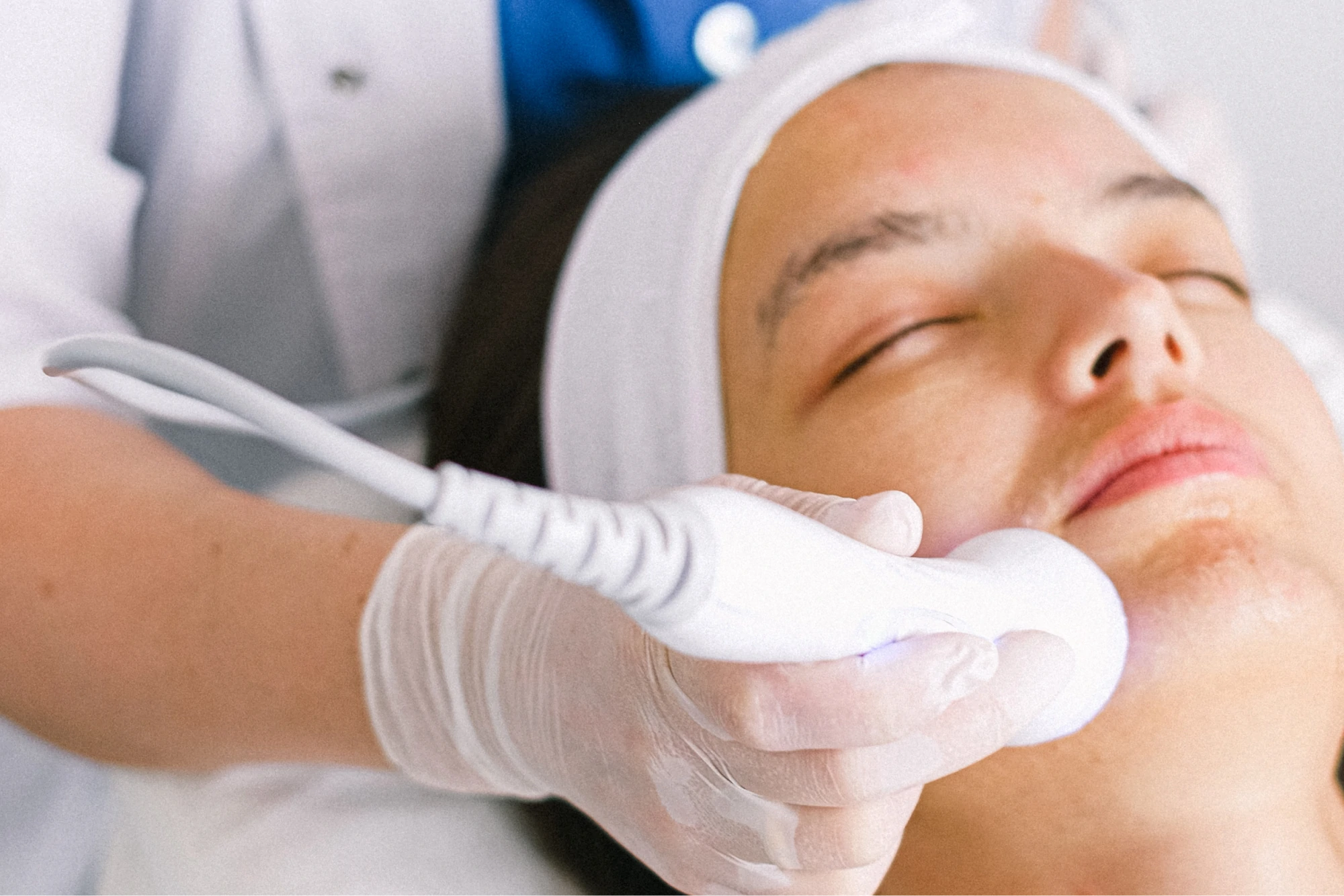 A treatment that has been around for a while now, new advancements in technology and clinical knowledge mean that now radiofrequency and microneedling are more often used together, says Dr. Bal. From boosting collagen and elastin production to addressing uneven skin texture, lifting and firming, try Morpheus8 or Focus Dual RF Microneedling.
Pain level (1-5 rating): 3
Length of treatment: 45 minutes
Downtime: Up to 48 hours of redness and occasional swelling
Price range: $
Moxi Laser
New to her clinic, Dr. Zamani also touts the Moxi Laser as a brilliant treatment to boost skin's overall luminosity, as well as pigmentation, dead skin and texture. "It is a really nice fractional, non-ablative laser treatment [meaning it utilises a laser which does wound the skin but resurfaces and treats minor blemishes] that can be used on the face, neck, hands, décolletage, in fact, everywhere." Post-treatment, you can expect skin to look slightly pink for three to five days afterwards, but it is nothing too drastic.
Discomfort: 2/5
Length of treatment: 30 - 45 minutes
Downtime: 24 - 48 hours
Price range: $$
Dermalux Flex MD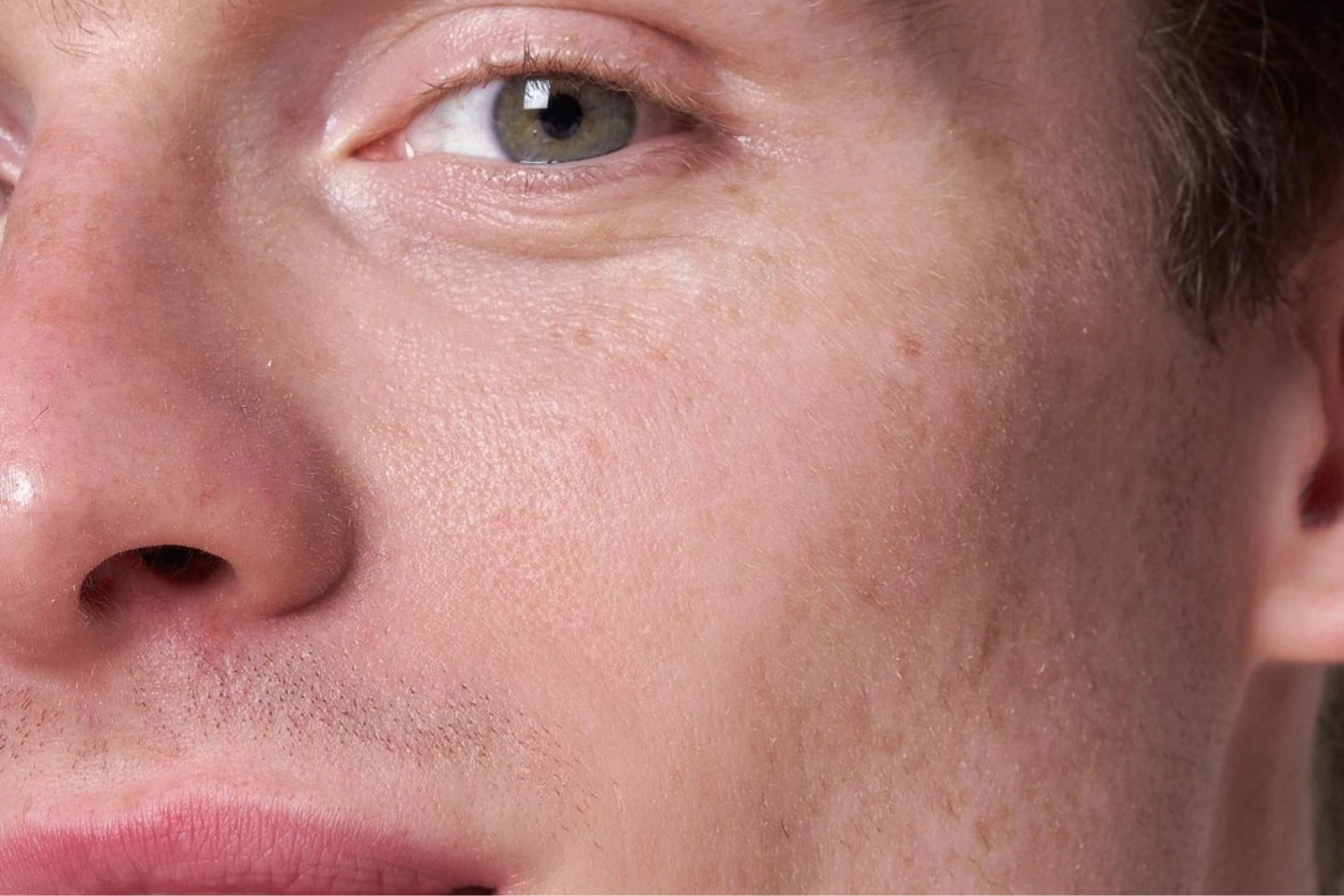 An excellent all-round treatment for good skin health, LED light therapy is often utilised at the end of clinical treatments to supercharge their effects, as well as calm inflammation, help boost collagen and blood circulation, and fend off the p.acnes bacteria that cause acne. The Dermalux Flex MD can also be bought for home use and is commonly described as the "ultimate at-home LED machine". "A step up from using a mask, it delivers red, near-infrared and blue light therapy and can be used from top to toe," says Dr. Bal. "It is up to three times more powerful than other similar products on the market."
Discomfort: 1/5
Length of treatment: 15 minutes
Downtime: None
Price range: $
Body EmSculpt Neo
Want to improve the quality and tone of the skin on your body? EmSculpt Neo is the gold standard, and a treatment that is popular in the aesthetics industry right now. "It is a dual therapy treatment that heats through radiofrequency, and then stimulates muscle contractions in a series of quick 30 minute sessions," says Dr. Bal. "We have seen this work really well for our brides, especially those focusing on toning their arms and bottoms." It can also be used on the abdominal area too.
Discomfort: 1/5
Length of treatment: 1 hour
Downtime: None
Price range: $$