Personalised advice and
treatments for your acne
Whether you suffer from occasional spots or cystic acne, find out how medical grade skincare can help with a personalised acne skincare routine from a GetHarley Clinician today.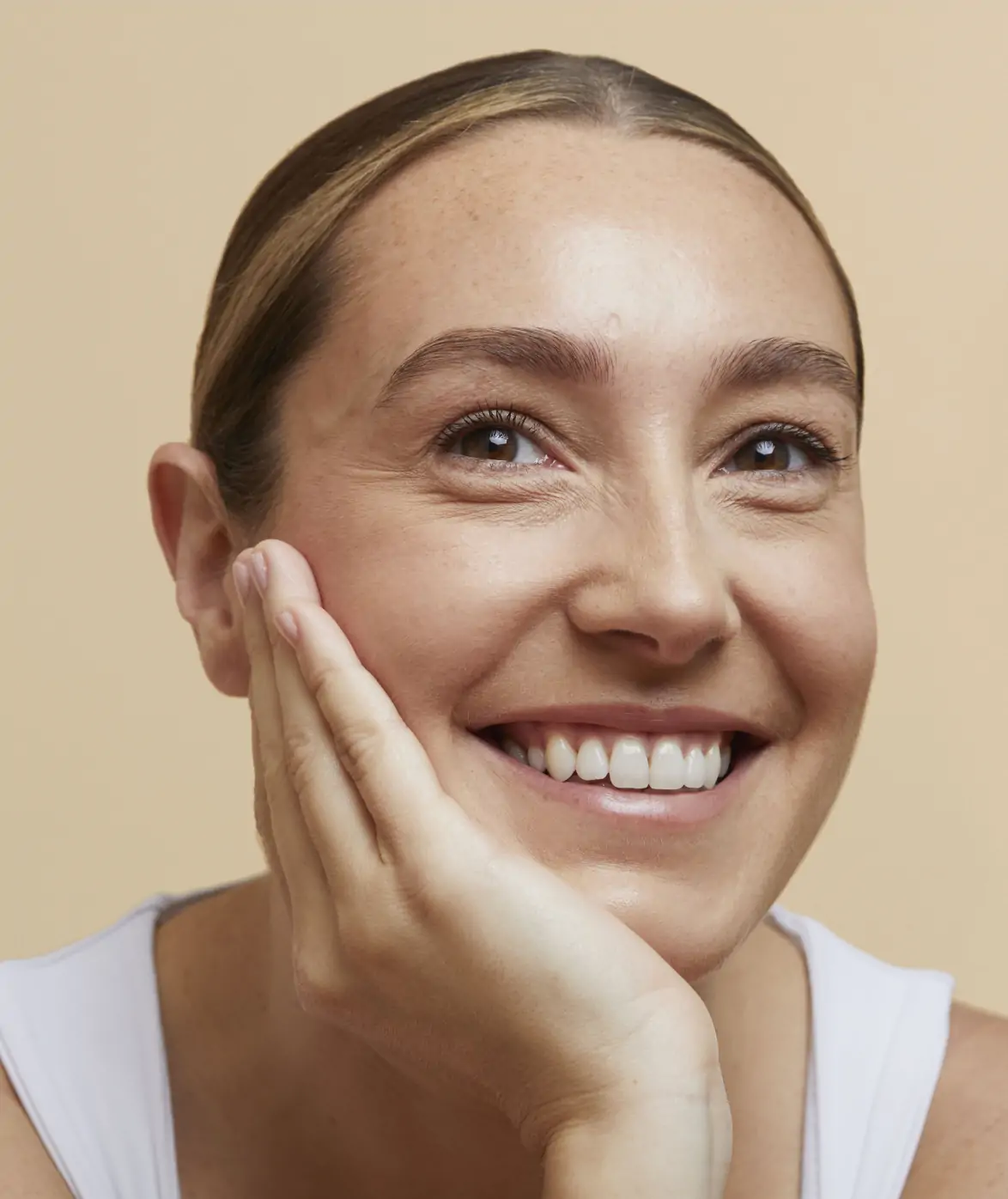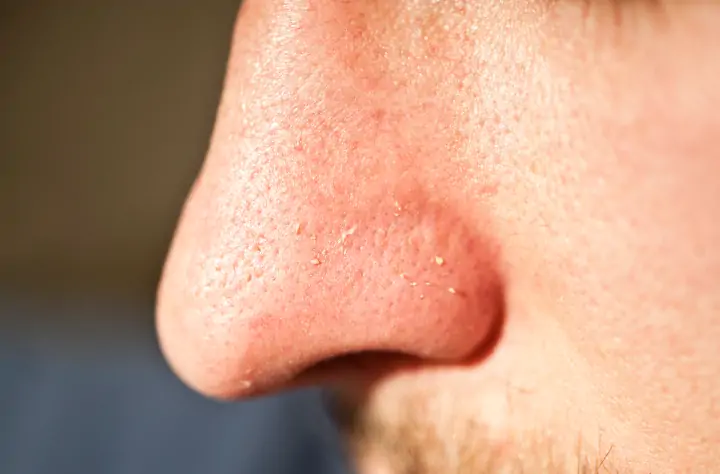 Whiteheads
Oil and dead skin cells clog pores and hair follicles, forming a closed white bump on your skin.
How can I tell if I have acne and are there different types of them?
Acne is a condition of the hair follicle and oil gland unit (pilosebaceous unit) in the skin where overproduction of oil combined with dead skin cells cause the clogging of pores. The C acnes bacteria which lives on the skin then colonises these areas and all the while we have inflammation of varying degrees which can lead to spots being red and sore. The inflammation is also responsible for scarring left after the spots have gone.
What are the factors that cause acne?
The two main causes of acne are genetics and hormones. If you have a family history of acne you will be more likely to also have some form of it. Hormonal changes – mainly peaks in androgen (male) hormones will also contribute. This can be due to puberty, or additional hormones taken by men (often seen in body builders). In females, normal fluctuations in hormones around the menstrual cycle can cause hormonal acne. Irregularities in the hormones due to conditions like polycystic ovarian syndrome (PCOS) can exacerbate this. If you have noticed worsening of acne, weight gain, excess hair growth and irregular and heavy periods it is worth talking to your doctor about this. Women also have hormonal changes related to starting and stopping hormonal contraception and at menopause when female hormones start to decline. Acne can occur with all of these changes. In addition, stress causes fluctuations in our cortisol levels which can also trigger acne. Environment and lifestyle factors including the climate you live in, diet, exercise habits and the products used in your skincare routine can also significantly contribute to acne. Heavy, oily skincare products can exacerbate acne but using too many drying actives can also strip the skin barrier causing rebound oiliness and also worsening acne.
How can medical grade skincare help treat my acne?
Medical grade and prescription skincare is tailored by your clinician to meet your skin's needs and is able to help treat the type of acne you have at the exact level of the skin where it needs help. Beauty grade or over the counter skincare in contrast tends to work on the surface of the skin and therefore cannot deliver the same benefits, even if it contains the same ingredients. Medical grade formulations also combine ingredients to deliver the maximum improvement while minimising inflammation and thereby also reduce acne scarring.
What are some changes I can make to my routine to minimise acne?
Start by pairing back to a gentle cleanser, oil-free moisturiser and a sunscreen of minimum SPF 30, removing any heavily oily and skin-irritating products and ensuring your products are non-comedogenic. Minimise usage of makeup and ensure consistency. If the skin does not improve or if you continue to have consistent spots and scarring, seek professional advice as this will treat your skin in a more targeted manner, minimising side effects and unnecessary expense from using the wrong products for your skin.
Learn from
the expert
We are always here to answer your questions and that starts now.
step 1
Book your skin consultation
Answer a few questions about your skin and tell us your availability so that we can match you with a clinician best suited to you.
step 2
Meet your clinician online
At your chosen date and time, you can meet your clinician online via a video call to discuss your skin goals and concerns.
step 3
Products delivered to your door
Your clinician will recommend a bespoke skincare plan consisting of medical grade products which can be delivered to your door.
Our Network of
Experienced Clinicians
Our network of clinicians comprises over 1000+ aesthetic doctors, plastic surgeons and dermatologists with years of hands-on experience working on specific skin goals and concerns such as fine lines, pigmentation and acne as well as general healthy ageing. You can now meet them online.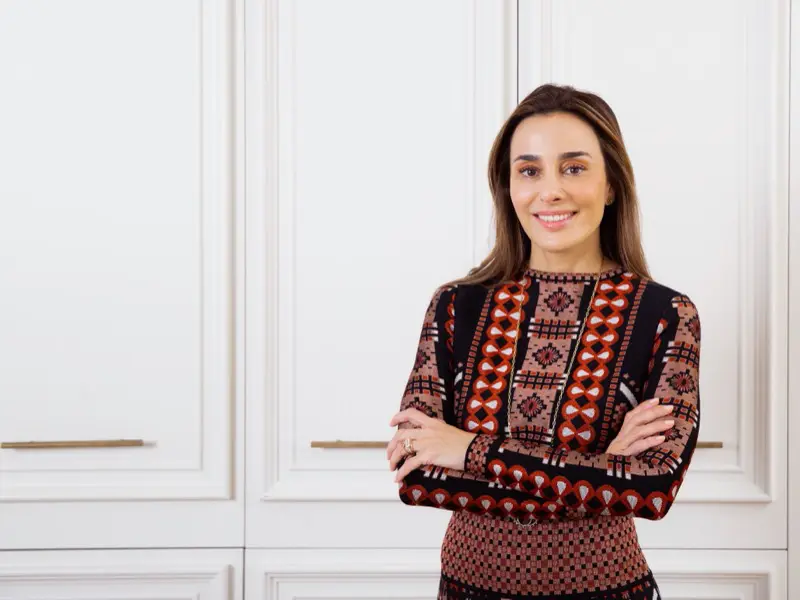 Dr. Maryam Zamani
Oculoplastic Surgeon and Aesthetic Doctor
BS, FRCOphth, MBBS, MD
THREE REASONS TO
CHOOSE GETHARLEY
Personalised skincare journey
At the beginning of your GetHarley journey, we will match you with a clinician based on your availability, skin goals and concerns. After meeting with your GetHarley Clinician online, they will then create a bespoke skincare plan that is personalised to your skin needs, budget and lifestyle.
Products that provide results
We believe in quality over quantity, meaning your clinician will help streamline your routine by recommending an average of just three-to-four highly effective and potent, medical grade products that can be used as a standalone plan or incorporated into your existing routine.
Ongoing clinician advice
Your clinician is here to help you at every step of your skin journey. From product queries to routine changes, you can reach out to your clinician with any questions that you may have via your dedicated Skincare Concierge so that you are informed and empowered throughout your skin journey.
Copyright © 2023 GetHarley. All Rights Reserved.